Gators rolling with postseason looming
CLICK HERE FOR GATORS' TEAM PAGE
By Dan Santaromita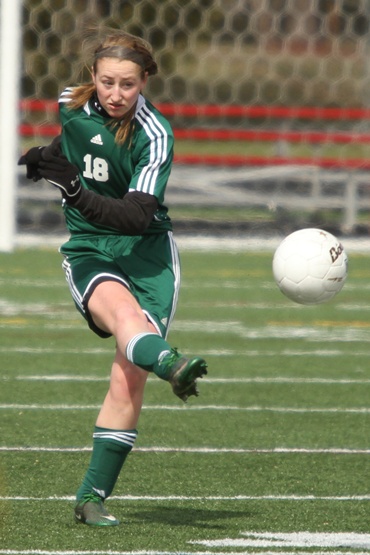 Entering this season coach Brian Allen knew his Crystal Lake South team would need time to develop.
There were a number of holes to fill from graduation and the Gators won just one of their first six games. Since then things have solidified and CL South is ready to chase its first regional since 2004.
The Gators' fifth straight win, a 2-0 result at Grayslake Central, was a sign of how far Allen's team has come since a pair of 4-0 losses at Conant and Schaumburg back in March.
"They got us pretty good and they're two quality teams," Allen said. "I said it's a long season. This year it's going to be about the journey.
"We've continued to climb and finish 10-2 in the conference, which is a good result. We'll look to build off of that in the regional. They're looking to make their mark in the postseason. It's something they've been itching for since last year when Cary knocked us out in that regional final."
In Tuesday night's win, Kali Loescher scored the opener just short of the half hour mark after some nice combination play with Vivian Qian and Alex Romano. Qian lobbed a ball to Romano just outside the box, who left it back for Loescher to drill into the top netting.
In the second half, Loescher dropped back to midfield when Mackenzie Taldone took a knock to the head and left the game momentarily. The Gators were losing control of the game with their influential midfielder out before Loescher restored order.
"She's our little spark plug," Allen said of Taldone. "She came out and you could tell. We lost the 50-50s, we were starting to lose the middle and I asked Kali to step in. She turned things around.
"That's just how important Mackie is. It was neat for the team to see how important she is and then it was great to see Kali come in and fill that role."
It's not always easy for goal scorers like Loescher to get put in the middle of the field, but it didn't take her long to settle down.
"It's definitely different," Loescher. "I was a little lost in the beginning, but I figured it out because the defense and midfield helped me out. We worked together and figured it out."
With the Gators regaining their organization they were able to take advantage of a Rams mistake at the back. Karli Schumaker dispossessed a defender, leaving her with just the goalkeeper to beat. Schumaker made no mistake and pounded a low shot to the keeper's right to make it 2-0 in the 69th minute.
Schumaker, Romano and Christina Szocka have been getting scoring opportunities with defenses focusing on Loescher. When Loescher moved to midfield, the Gators attack didn't drop off.
"(Loescher) draws so much attention it frees up other players," Allen said. "We needed to find someone else to be with Loescher this year. Christina and Schu in particular these last five or six games have really started to pick up the scoring load."
Elizabeth Quinn made six saves for the Gators' eleventh shutout of the season. CL South has relied on Quinn and sweeper Qian to be steady at the back, but in front of them the Gators expect several players to contribute to the defense.
"We're good at covering each other," Taldone said. "If one person goes up we know how to cover, somebody goes back."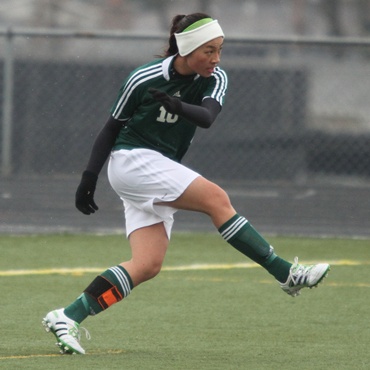 Allen said defense is what will get the team over the regional hump. Taldone and Loescher agreed that winning the regional, which the Gators (15-7-2, 10-2) host next week as the top seed, is more important to them than winning conference.
"We just have to stay confident and keep playing our game," Loescher said.
"Everything that we're doing is building to the postseason," Allen said. "We're on a nice five game run now. It's a great way to end the year and hopefully we can ride that to the postseason."
Grayslake Central fell to 12-3 overall, and 8-3 in FVC play.