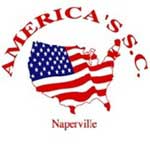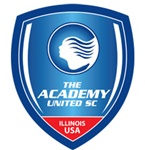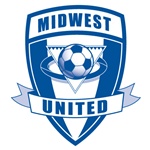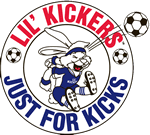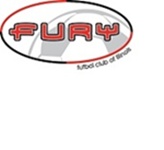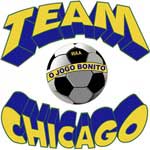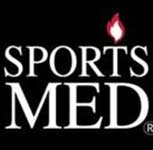 Griffins add heart and soul with McGovern's return

CLICK HERE FOR THE GRIFFINS' TEAM PAGE
By Bill Scheibe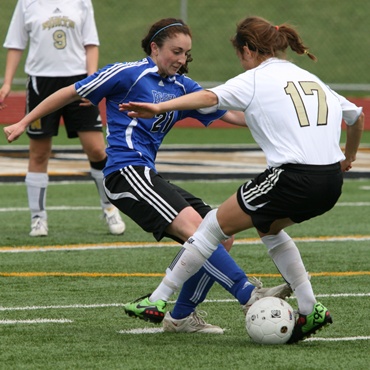 The red cheeks and frozen look of happiness on her face could have been blamed on wintry weather, but co-captain Kelly McGovern and her Lincoln-Way East teammates knew otherwise.

For the first time since shoulder surgery for a torn labrum ended her basketball season, McGovern pulled on a Griffins jersey on April 19. The senior midfielder, wearing No. 21, was penciled into the starting lineup for coach Brian Papa's girls soccer team, and the extra energy was apparent from the introductions.

Or, maybe not.

"I came out hesitant during the first half, which is not the way to come out or the way I usually do," McGovern said with a shrug after visiting East dropped a 2-1 SouthWest Suburban Red decision to Bolingbrook in overtime. "But like my mom told me before the game, there's nothing for me to lose."

And everything for Lincoln-Way East (2-8-2, 0-2-0) to gain. As soon as the four-year varsity starter stepped onto the turf, the Griffins were a better group, with McGovern teaming up in the center of the midfield with North Central College-bound senior Erin Mangia to form a formidable 1-2 punch.

Originally injuring her right shoulder during summer basketball, McGovern had surgery in preparation of being able to play immediately in the upcoming winter for Fordham University. Also a four-year starter and all-area point guard in basketball, McGovern's scholarship is predicated on dribbling with her hands.

Still, McGovern's ability to dribble – double dribble, you might say – with her feet was welcome addition to the Griffins. At first, the surgery and rehabilitation was supposed to cost McGovern the entire soccer season, and then the best-case prognosis became a return to Papa's fold by the beginning of May.

Truth be told, McGovern topped that scenario by almost two weeks. And as she high-fived Papa and shook hands with Bolingbrook coach Martin Uscila during the pregame intro, it was obvious that East was about to get a boost from a heart-and-soul glue player whose contributions transcend statistics.

Can you say big?

"It's huge," nodded senior goalkeeper Emily Boyich, who was the Griffins' savior on this night with five saves, including a pair of breakaways. "For our team, it's huge. She has been our captain even when she wasn't playing, she leads us off the field as well as on, and to have her back to us is a really big deal."

"It's a big thing, especially for me," Mangia said. "I've been playing with Kelly ever since we were freshmen and I know how she plays. We work very well together and it's a big step for us to have her back. And she's still as good as she was before. She gives us leadership, strength with the ball, and she'll carry us a long way."

During the first half, however, McGovern nearly got carried away. Her passes were not as crisp as she wanted, she was surprised from behind a couple of times and her shooting touch was nonexistent. In the second half, she began to win 1-on-1 and even 1-on-2 battles, giving the Griffins an offensive boost.

"She offers us a presence in the middle of the field," said Papa, who also coached McGovern as a varsity assistant in basketball. "Now, we're moving the ball and the ball is getting where we want it to go. It's up to us to do something with that, but having Kelly there, she's an athlete and she's also a soccer player.

"I know that she's getting a Division I scholarship to Fordham for basketball, but I told her to look over her shoulder when she gets there and watch the soccer field because she can play soccer there for them, too. She's that good. Anybody who has seen her player for us knows that is the honest-to-God's truth."

In all honesty, McGovern wore a look of relief against Bolingbrook. The frustration of having her final varsity basketball season suddenly stopped short in January because of the surgery and having to witness her Griffins teeter-totter to start the soccer season was as difficult as being on the shelf for an extended period.

As an adjective, happy does not cut it.

"I was excited," she said. "It has been a long three months, but it has been a good three months. Everything went extremely well, rehab is going great, and I got lucky. I got cleared very early to return to play soccer.

"It was frustrating to watch the end of the basketball season and watch us struggle and not be able to do anything for the team. It's extremely frustrating. Now that I'm back, I just hope I can help us find the goal."

The lone goal scorer for the Griffins vs. Bolingbrook was junior midfielder Morgan Pigusch, who tallied on a feed from freshman forward Samantha Fiorella with 5:23 left in the first half. Pigusch was pleased with that play, but having McGovern again among the regular rotation brought out a bigger smile.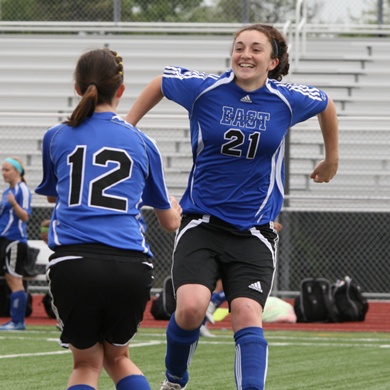 "It's great," Pigusch said. "I play basketball with Kelly, so it's great to have her back and play our last sport at East together. She brings so much to the team, and to have her energy on the field is great."

"It has always been for me that I played basketball and soccer at the same time," McGovern pointed out. "Basketball has always been my focus, but soccer keeps me in great shape and I love the girls."

The aspect McGovern hopes to help the Griffins translates into possession. As she noted, "just possession of the ball. We don't possess the ball very well and when we do, we hold onto it too long. Combining our passes and finding the goal will be huge." McGovern only missed that opportunity for a brief part of the second half.

After being tackled from behind, McGovern departed with cramps at 11:37 remaining. She returned within minutes and played the entire overtime, displaying a recovery that rates in the A-plus range of grades.

Or, maybe not … yet.

"I'm 100 percent," McGovern said. "Well, not 100 percent, but I'm good for soccer and it's just getting into the flow of the game and getting ready for the game and stuff like that. I can't wait to play the next one."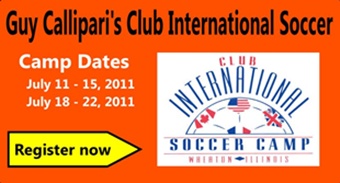 2011 varsity roster

Erin Mangia
Sr., F
Kelsey Kurey
Sr., M
Nicole Ernat
Sr., F
Rebecca Dobrich
Jr., D
Stacy Sons
Jr., M
Emily Boyich
Sr., GK
Samantha Fiorella
Fr., M
Stephanie Budzinski
Jr., D
Abbey Madden
Jr., M
Jessica Bicek
So., F
Elise Bicek
Sr., M
Abby Madden
Jr., M
Cassidy Cassello
Sr., D
Hannah McClard
So., M
Tess Madden
Sr., D
Kelsey Elam
So., M
Mallory Stegmueller
Fr., M
Kelly McGovern
Sr., D
Maggie Wojtulewicz
Sr., M
Cristal Kurkowski
Jr., GK
Morgan Pigusch
Jr., M
Megan Grady
So., M
Sarah Price
Jr., M
Meghan McMahon
So., F