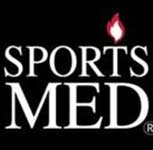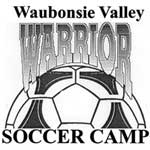 Sabres fall to St. Charles East in UEC play


CLICK HERE FOR STREAMWOOD'S TEAM PAGE
By Darryl Mellema
In Greek mythology, The Fates were a powerful trio who decided a person's destiny and few were prepared to trifle with them.

Through a dozen matches this season, it is very easy to consider that The Fates have conspired somehow unknowingly against Streamwood's boys soccer team. But coach Matt Polovin is not one to be trifled with himself, and he is going to undertake measures in the remaining month of the 2011 campaign to try to alter his team's destiny.

The latest setback came on Wednesday night at St. Charles East, a 3-0 defeat that certainly had the look of mythological meddling to it at times.

Eleven minutes into the second half and down 1-0 to a first-half Michael Macek goal, Streamwood appeared to have a strong penalty kick claim when one of its players was pushed over in the penalty area. After the non-call, the Sabres continued to play and put the ball in the Saints net. However, when the whistle blew, the call went against the Sabres for offside, negating the goal and giving St. Charles East a free kick.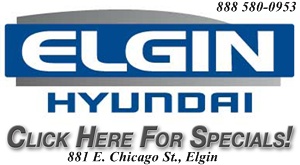 From that restart, St. Charles East moved immediately upfield and doubled its advantage when TC Hall scored. The net effect was to effectively kill the match, and Macek made sure of the outcome when he headed in a Ben Womec cross with 24 minutes to play.

"We just looked off the whole game," Polovin said. "We got down 1-0 and we had that chance where we could have had a PK or we could have had a goal. It was kind of like what happened against Geneva. The kids got their heads out of it and they came back and scored a goal and it was 2-0."

Polovin said that regardless of the call, the match was going to continue, and his team needed a better response in the seconds when the Saints created Hall's goal.

"You go back to us being a young team and getting your heads out of it," Polovin said. "We needed to keep playing hard and playing tough. St. Charles East has a nice squad and they play all-around nice. They took a heck of a lot of shots tonight."

In addition to being scored on three times, Streamwood goalie Jose Resendiz was called into action repeatedly, especially in the first half, and he made a string of fine saves to keep the match 1-0.

"He's been a rock all season long," Polovin said. "As much as our offense has kind of lacked all season, (Resendiz) keeps us in all games. The most goals we've let up is three. He's the reason because he moves and he makes these unbelievable saves."

Streamwood's buildup worked through the defense and into the midfield and occasionally reached the forwards. But true shots on goal were hard to find. For the season, the Sabres have scored 9 goals, and Polovin said he may alter things to try to create more opportunities.

He said some of the changes he is contemplating would provide midfield support for Nestor Ascencio, a sophomore who has had an impacting season so far.



"The kid is just non-stop," Polovin said. "He is just so technically good. He moves the ball beautifully. He is always demanding the ball. He is your prototypical center-mid. He wants the ball and he distributes it and he works hard on defense."

To this point of the season, Streamwood has worked with a 4-3-3 formation with 3 central midfielders supported by the outside backs, who push forward to provide a 5-player midfield in attack. Polovin said some change might be needed.

"We're talking about changing up the formation a little bit, tinkering with it," Polovin said. "At this point, we have nothing to lose and everything to gain. We may even change it up against Lake Zurich and see if it works. If it does, good for us. If it doesn't, then we'll try something different. Maybe 4-5-1 or 4-4-2 and give (Ascencio) a little help in the midfield."

In addition to a tough conference schedule, Streamwood is also involved in the prestigious Pepsi Showdown the rest of this week, hosting Lake Zurich on Thursday at 6:30 p.m. and playing Glenbard South on Saturday in the all-day series of matches to be played at Lyons Township's soccer fields.

"We've got to get another win," Polovin said. "We've got to get a couple of goals. That's the thing. We need to start building that confidence, especially at this part of the season. We're getting half-way through it. Lake Zurich is going to be another tough game."

Soccer formations are like skeletons where one bone being out of alignment can cause problems in other areas of the body. So saying that Streamwood has struggled to score immediately puts the spotlight on the forwards, where the need to make alterations is something that will impact the entire formation.

"I think the forwards start to press and then our midfield breaks down a little bit and when that happens, our defenders are left to clear the mess when they counter," Polovin said. "If we can kind of go back to how we were at the beginning of the season, where our defenders were working with our mids and our mids were working with our forwards – and vice versa – it looked like pretty good soccer. These last couple of games have been a little tough."

When this weekend is finished, Streamwood has eight matches remaining in the regular season before facing what will surely be one of the top seeds in regional play.

"We're here to keep playing and to get ready for regionals in a few weeks," Polovin said. "That's ultimately what you want to strive for. If we stay healthy and keep working a little harder, I think it'll come."
2011 ROSTER

Jesus Alvarez
Sr., M
Eric Umana
Jr., D
Christian Rodriguez
Jr., M
Luis Rodriguez
Jr., D
Cristian Vences
So., M
Alejandro Avalos
Jr., F
Ivan Rosales
Jr., M
Ivan Vivero
Sr., D
Nestor Ascencio
So., M
Brandon Malpartida
So.., F
Mario Rodriguez
Jr., F
Armin Dizdarevic
Sr., D
Christian Balbino
Fr., D
Nate Fisher
So., D
Daniel Nevarez
Jr., M
Andrew Perez
Sr., D
Eder Pelico
Sr., F
Jacob Wiatrak
Sr., F
Aldo Ramirez
Sr., GK
Jose Resendiz
Sr., GK